The Bentway wraps winter programming with Family Day festivities
Free family fun runs today from Noon to 9:00 PM, including a DJ skate party, scavenger hunt and more!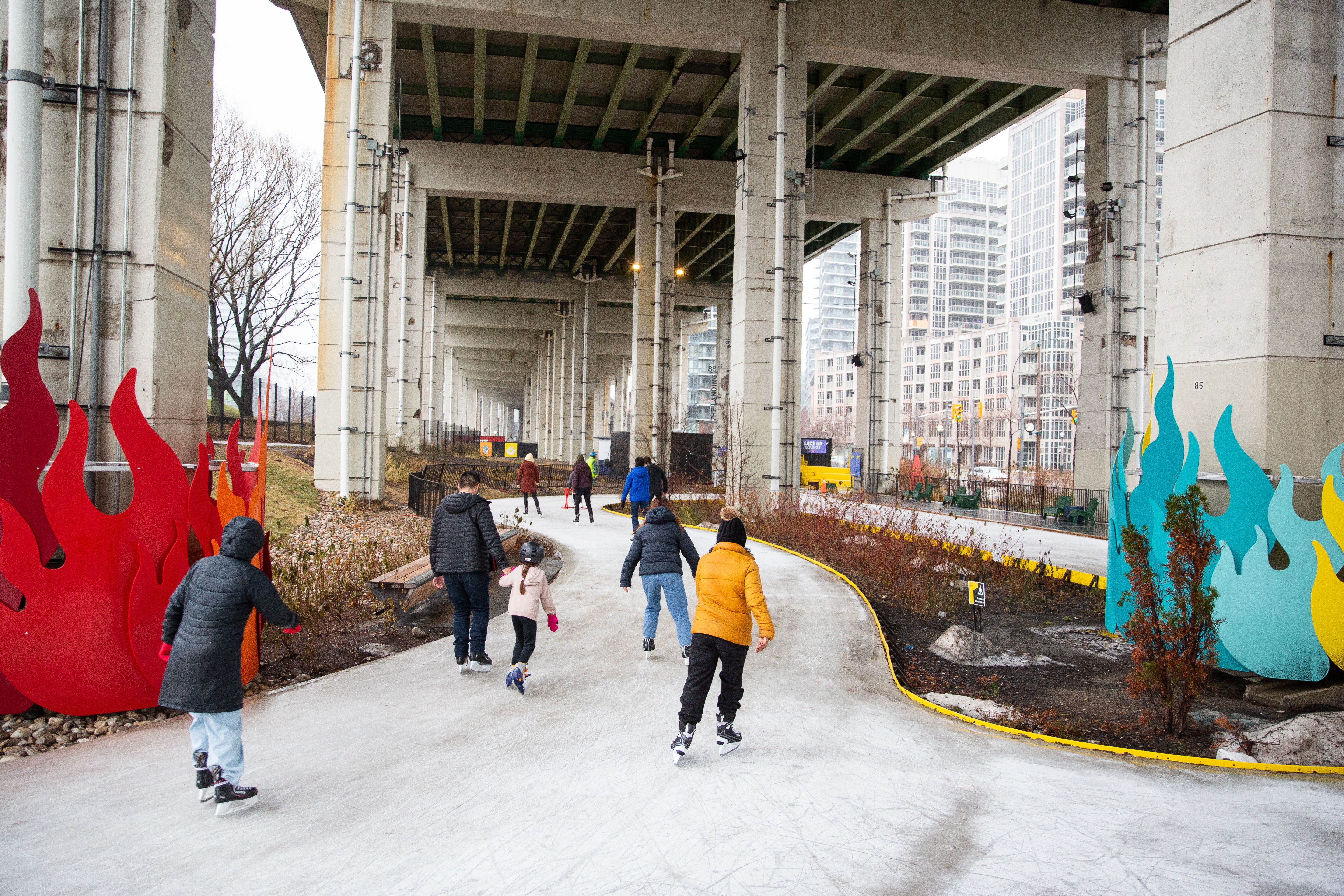 WHAT
Celebrate Family Day 2023 at The Bentway with fun indoor and outdoor activities, warm food, and family-friendly programming. Programming includes a DJ skate party, a full original scavenger hunt map by local artist Rosena Fung, and a coding workshop with Kids Coding.
The Family Day festivities mark the end of The Bentway's winter programming.
WHEN
Monday, February 20, 2023 ​
​12:00 PM – 9:00 PM
WHERE
The Bentway Skate Trail 
Located under the Gardiner Expressway, east of Strachan Ave. 
PARKING & TRANSPORTATION:
Green P parking is available under the Gardiner at 250 Fort York Blvd and at 800 Fleet St, just south of Strachan Gate. The nearest TTC stop is 'Strachan Ave at Fleet St North Side', serviced by routes 504 and 363. The nearest bike station is 'Fleet St/Garrison Rd (Fort York)'. ​ ​ ​ 
INTERVIEW/PHOTO OPPORTUNITIES
Representatives from The Bentway available for on-site interviews. Family day participants will also be on-site. 
-30-